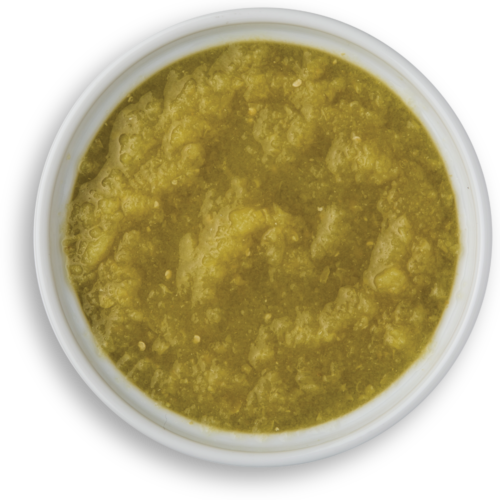 Green crushed tomatoes produced at The Morning Star Packing Company begins with green tomatoes that are washed, sorted and crushed.  The green crushed tomatoes are then aseptically processed and filled into an aseptic bag.  The product shall be processed in accordance with good manufacturing practices.  The product shall conform in every respect to the provisions set forth under the Federal Food, Drug and Cosmetic Act, and shall meet the standards established by the California Department of Food and Agriculture unless otherwise specified below.
Chemical and Physical (at time of pack)
| Measure | Specifications | Description |
| --- | --- | --- |
| Flavor and Odor | + | Typical green tomato flavor and aroma. No off flavors. |
| Bostwick | As Found | |
| pH | 4.00 ± 0.40 | |
| Brix | 4.5 ± 1.5°Brix | |
| Color | + | Typical for crushed green tomatoes. |
Microbiological Specification
Meets CFR Title 21 requirements for commercial sterility.
Microanalytical Specification
Storage
The product is to be kept from freezing and not stored at temperatures above 110 F.
Ready to start a discussion?
Our sales team is here to help.
Check out our comprehensive value-added product line.