Tomato Paste
Hot Break Export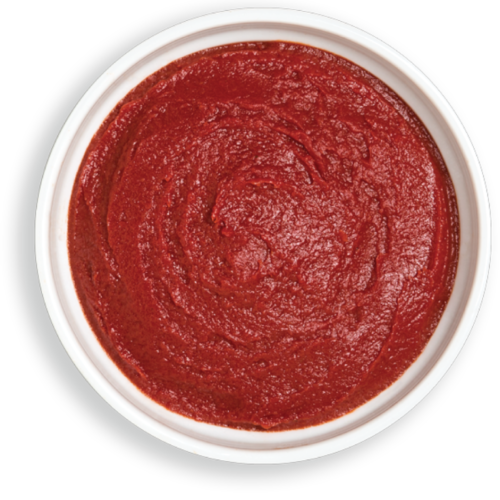 Tomato paste produced at the Morning Star Packing Company shall be processed in accordance with Good Manufacturing Practices.  The raw material shall conform in every respect to the provisions set forth under the Federal Food, Drug and Cosmetic Act, and meet the standards established by the California Department of Food and Agriculture, unless otherwise specified below.
Chemical and Physical (at time of pack)
Measure
Specifications
Description
Brix
29.00 ± 1.00˚ Brix
31.00 ± 1.00˚ Brix
Per customer requirements.
Consistency (Bostwick)
1.5-6.5 cm
Measured at 12.5°Brix for 30 seconds at 20.0°C.
pH
4.30 ± 0.30
Color (a/b Ratio, BCR Tile)
Minimum 1.85
Measured at 12.5°Brix using C2 Illuminant.
Morning Star Paste Finish Standard of Identity
Microbiological Specification
Meets CFR Title 21 requirements for commercial sterility.
Microanalytical Specification
Howard Mold Count ≤ 40 % | Measured at 8.5°Brix.
Storage
The product is to be kept from freezing and not stored at temperatures above 110 F or 43 C.