Processing tomatoes have a unique and strict calendar that lasts for 15 months
In the processing tomato world, our calendar runs differently from the January – December Gregorian calendar the world has come to know. When most are celebrating the New Year, we are already halfway through ours. You could say a complete cycle lasts 15 months.
Morning Star's three tomato processing factories run from the first weeks of July to the first week or two of October. That's all we get. There are no extra chances at any other time of the year. Little to say, efficiency is a must, and proper planning and strategizing are how that happens.
July is a big month for all California tomato processors. You are all aware that the factories fire up as the tomatoes start rolling in from the fields, but did you know that while these first tomatoes are arriving, our field department begins their "New Tomato Year?" From July – August, while the current season's tomatoes are running, our team must start strategizing for the next season's crop. The team begins with greenhouse seed sowing projections and finalizes them by September to reserve greenhouse space. Nearly all tomato plants are initially grown in a greenhouse for a few months until they are around 5 – 7 inches tall. At that point, they are ready to be transplanted into the ground.
The contracting of greenhouse space concludes by November, and seeds are then ordered. But a seed is not just a seed. They come in many different varieties, each ideal for the region and field they will grow within. Seeds are bred to tolerate certain pests, weather conditions, and so on. That's why, stepping back, October is another crucial month in the processing tomato calendar year.
Our field team must prepare variety and quantity estimates for seed orders. A specific tomato seed variety is assigned to each product a customer orders, which means our sales team must submit all customer order estimates by mid-November. November is also the month our field team will begin making transplanting projections for February – May.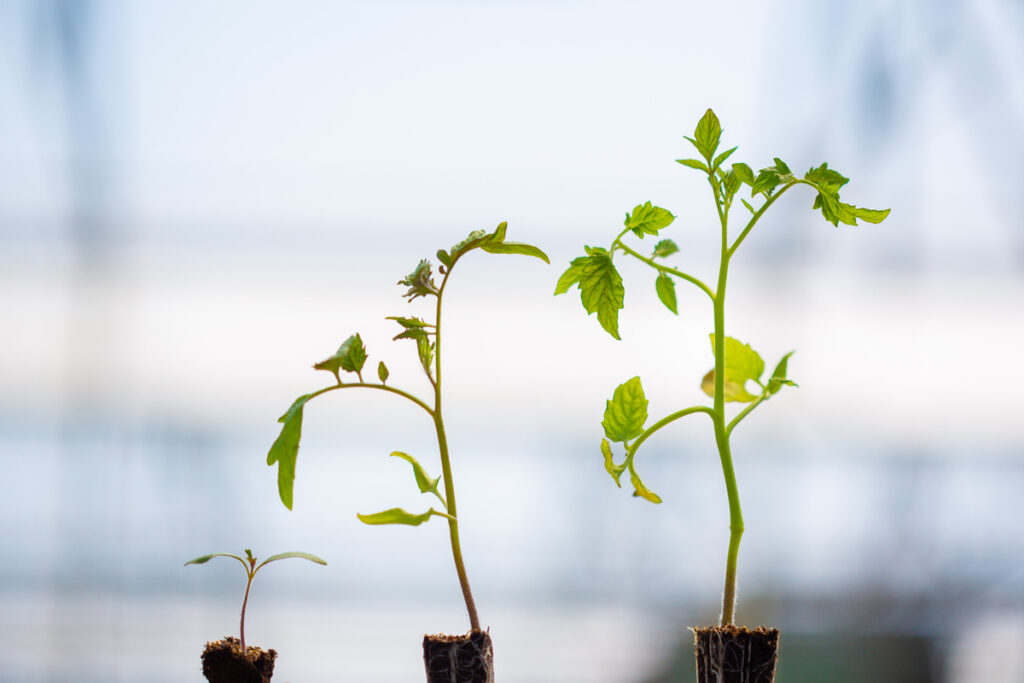 In December, now six months into our processing tomato calendar year, our field team is finalizing the greenhouse seed sowing plan, which means updated customer order estimates are due. Seeds arrive at the greenhouse by mid-December, and the seed sowing process begins.
Customer order estimates continue to be refined in January and finalized by the beginning of February. The end of February is an exciting time. Transplanting begins and will continue until the later part of May. Once the plants are in the ground, we put our faith in our growers and mother nature to produce beautiful red tomatoes.
As the end of June nears, we begin forecasting the harvest date for each of our three factories. Then, by the second and third weeks of July, the first fields turn red and are ready for processing. Processing continues until the first week or two of October, thus concluding an entire 15-month cycle. And there you have it, The Processing Tomato Calendar Year.
Here is an example of our complete processing tomato year:

Morning Star Newsletter now distributed electronically
As a reminder, Morning Star is now distributing our newsletters electronically using an email distribution vendor called Mailchimp. Your e-version will now include informative Morning Star videos and highlights. Depending on your company's firewall, these emails may initially be directed to you spam folder.