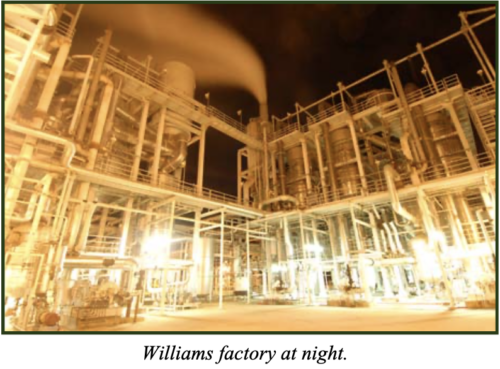 Liberty
Added capability to run hot break and cold break paste simultaneously. Improves the consistency of the hot break paste because sort outs from dicing go directly into cold break product stream.
Added another 130 tons per hour of capacity and more specialty evaporation equipment. Plant can now handle 800+ tons per hour of fresh tomatoes, up 25% from last year.
Increased diced capacity another 40 gallons per minute. Improves capacity 10%.
Added a "SuperVac" across the whole stream of unprocessed tomatoes entering the plant. The equipment uses a vacuum to remove materials other than tomatoes (MOT) before the tomatoes enter into the hot breaks or peelers.
Los Banos
Added another 90 tons per hour of capacity. At 620 tons per hour, our eldest factory has 2.5 times more capacity than when built in 1990.
Williams
Is experimenting with color sorting technology to remove MOT from the stream entering the facility.
Upgraded flash cooler to drop temperatures down further before filling. Improves the color and Bostwick.

Morning Star Newsletter now distributed electronically
As a reminder, Morning Star is now distributing our newsletters electronically using an email distribution vendor called Mailchimp. Your e-version will now include informative Morning Star videos and highlights. Depending on your company's firewall, these emails may initially be directed to you spam folder.