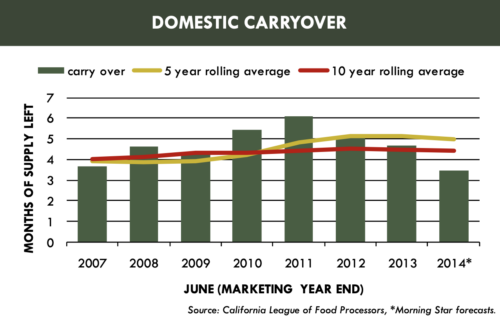 After years of surplus, the processed tomato market is entering a year of very tight supplies. With the world's crop short by three million tons in 2013, processors could not make all the product customers want. As a result, de‐ mand is greater than supply and prices are rising.
In California, paste on the open market is selling for about 40‐42 cents per pound. This price reflects that processor stocks are missing the one million tons of tomatoes California's growers were not able to produce.
Domestic packers needed more tomatoes because demand has grown an average of 3.5% annually over the last five years. Assuming this demand trend continues, then in June 2014, packers would only have enough supply for 3.5 months of shipments.
Months of supply would be 22% less than the 10 year average and a 44% drop from the record high set in June 2011 when carryover was 6 months of movement. (See Domestic Carryover graph.)
Tight supplies require a greater partnership between packers and their customers to meet expectations. The stricken crop created gaps in deliveries to packers, limiting their ability to make some product. Therefore, product with certain specifications or packaging is unavailable, and customers will be asked to be flexible with their product requirements.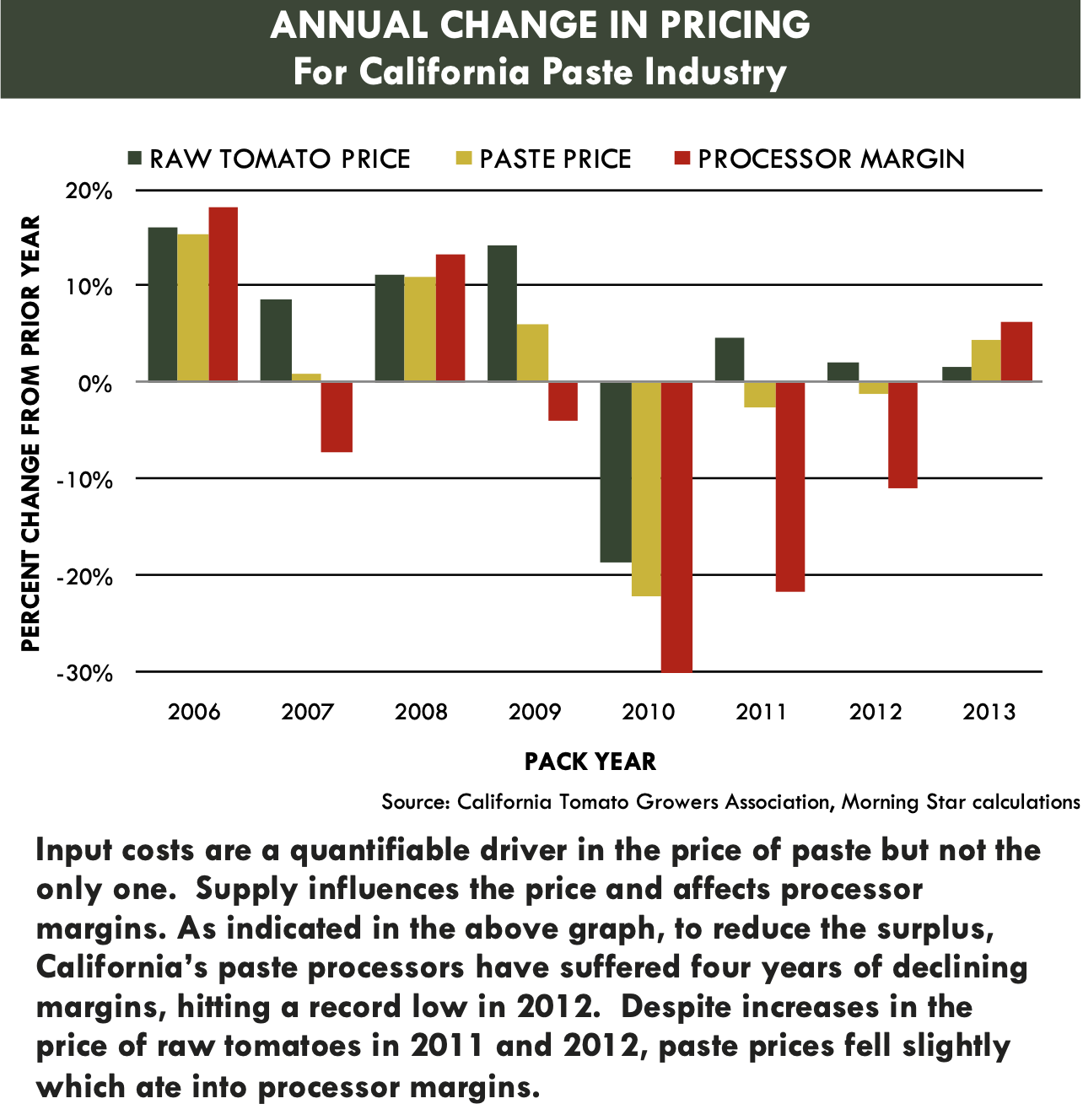 Morning Star Newsletter now distributed electronically
As a reminder, Morning Star is now distributing our newsletters electronically using an email distribution vendor called Mailchimp. Your e-version will now include informative Morning Star videos and highlights. Depending on your company's firewall, these emails may initially be directed to you spam folder.