In response to a shortage created by increased processed tomato consumption globally, the world's tomato crop is expected to increase 10% in 2009. The World Processing Tomato Council (WPTC) forecasts world production reaching a record breaking 40.1 million metric tons (MT). This is 18% above the average of the prior five years.
Removing California's exuberant crop forecast shows less growth anticipated in other countries. Outside the United States, international expectations are up a smaller 8.7% (2.2 million MT) above last year.
China creates half of the 2.2 million MT ton growth. China's forecast is up 20% to 7.7 million MT which is 67% greater than the country's 5-year average production. Last year China officially produced 6.4 million MT, shattering a barrier of 5 million MT it hadn't been able to breakthrough.
In the last few years Chinese producers have added additional capacity, especially in small scale factories, but 7.7 million MT seems optimistic and closer to the capacity than actual production ability.
Production from the AMITOM group of countries is expected to only increase 4%. Its biggest member and the world's third largest producer of tomatoes is Italy. Italy seem content to process about 5 million tons of tomatoes as it has for the past few years. The country is focused more on canned items rather than bulk and importing paste to make other products.
Other members of AMITOM are looking to increase their production. Spain hopes to increase production 21% to 2.1 million MT. After years of decreases, France is looking to bring its production up to levels seen earlier this decade. Greece, which had moved away from tomatoes in the post subsidy environment, has increase production 27%.
Turkey has come off its upward production swing and expects to decrease 22% to 2.1 million MT. Yet this production expectation is 15% above the country's 5-year average.
Exporting southern hemisphere countries — Chile, Argentina, and Australia— have upped their production. Their product will be available before the larger crop in the northern hemisphere allowing them to capitalize on the high prices created by the shortage.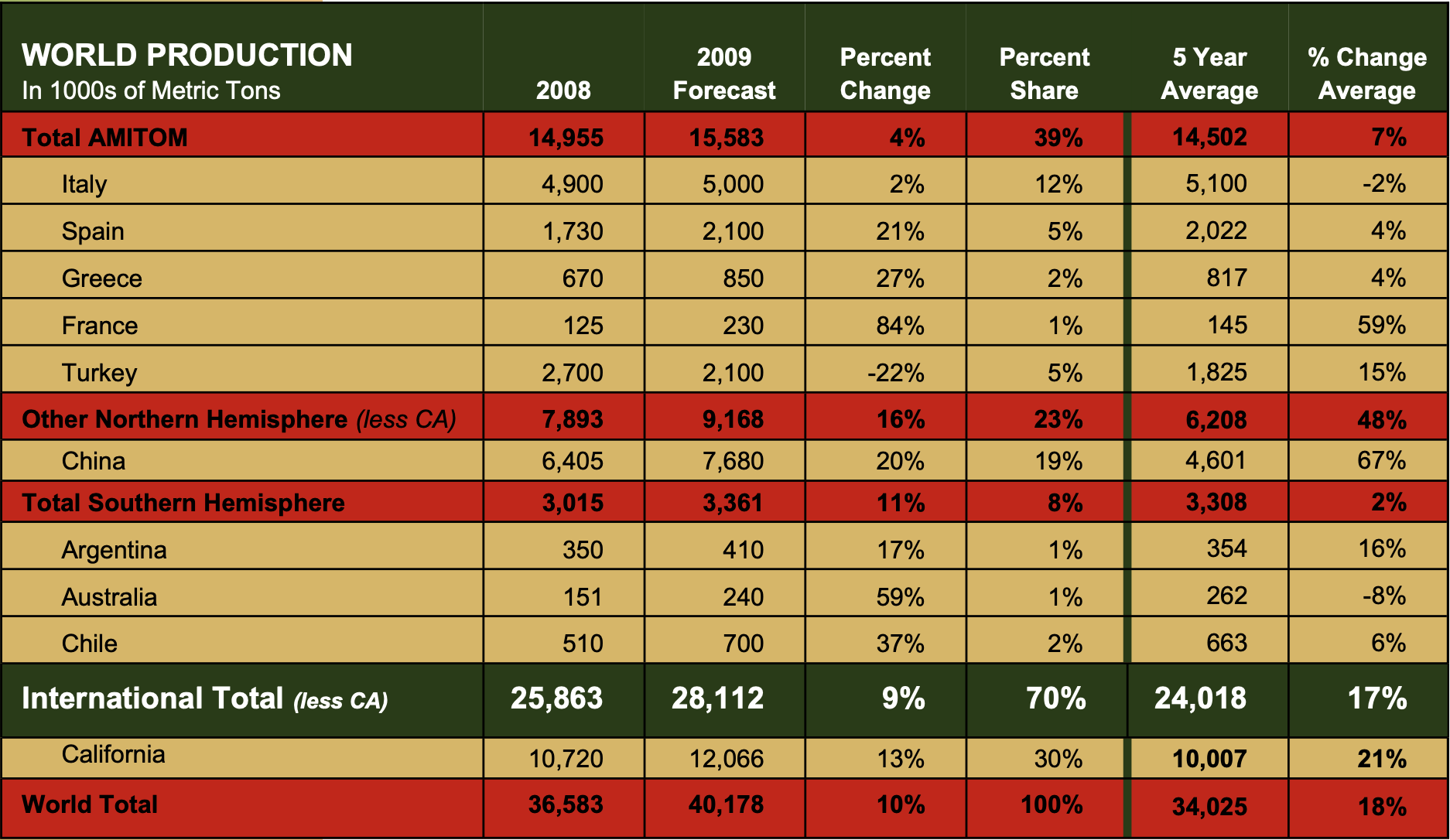 Morning Star Newsletter now distributed electronically
As a reminder, Morning Star is now distributing our newsletters electronically using an email distribution vendor called Mailchimp. Your e-version will now include informative Morning Star videos and highlights. Depending on your company's firewall, these emails may initially be directed to you spam folder.