The WPTC estimates final international production at 38.54 million mT, 2.1% below forecast.
In one of the most challenging years in recent memory, global processors successfully wrapped up a tumultuous season with 38.54 million mT produced. While this number represents a 2.1% drop from the original forecast, it also demonstrates an increase in overall global production of 3.1%, compared to 2019.
Processors worldwide faced new challenges with the emergence of COVID-19, from adapting safety procedures to ensure the health and well-being of their personnel to marketing their products without the freedom to travel. Despite these setbacks, we can see that major processing countries still managed to process another substantial global crop.
Southern Italy finished with lower volumes than expected, primarily due to low water availability and poor yields in North Puglia. Northern Italy was able to process 95% of its original volume intentions, bringing the country's total volume to 5.16 million mT.
Due to poor early yields, Portugal's initial forecast of 1.4 million mT was only slightly higher than its 1.3 million mT of production.
Spain suffered from low farm yields (approximately 20% less than recent years), and production finished at 2.65 million mT.
Turkey's crop was better than expected, and they benefitted from good weather at the end of the season, extending their harvest, and finished having processed 2.5 million mT.
China's 80 factories together produced 5.8 million mT. With good weather in Xinjiang, the region produced 3.47 million mT in the north and 1.25 million mT in the south.
Now that the 2020 processing season is complete, processors must look towards global market trends to more efficiently plan for 2021. Given the impact that COVID-19 has had on tomato products' consumption, processors should feel confident increasing volumes for the coming season.
With tomato products' consumption increasing substantially in early 2020, we are starting to see new market trends. The demand for products to be consumed inside the home (e.g., canned tomatoes, purees, tomato paste, etc.) has increased by 7%, an impressive jump in an otherwise very mature and stable market with little growth. Sauces also saw a 6% jump this year. As a sector, processed tomato products saw a 4.6% increase in consumption, the most significant increase the industry has experienced in a decade.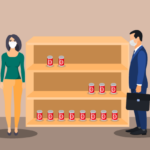 Due to the COVID-19 shutdown and quarantine measures taken by countries worldwide, the change in consumer habits likely attributes to the increase in consumption. In recent years, companies that have suffered from slowing or declining sales are now experiencing boosts and are finding it hard to keep up with new, unexpected demand from their customer base.
With the global pandemic still very active and government shutdowns persisting into the winter months, we can expect to see a continued increase in at-home dining options. While initially thought to be a short-term market fluctuation, this unexpected increase for shelf-stable products may stay with us for the foreseeable future.
As processors look to the future, and in particular to the 2021 global crop, we believe these increased consumer demands and shifts in consumer behavior will shape the industry's overall production efforts as well as global imports and exports.

Morning Star Newsletter now distributed electronically
As a reminder, Morning Star is now distributing our newsletters electronically using an email distribution vendor called Mailchimp. Your e-version will now include informative Morning Star videos and highlights. Depending on your company's firewall, these emails may initially be directed to you spam folder.