Best wishes and sweet sorrows as sales colleague Becky Wahlberg strides into retirement.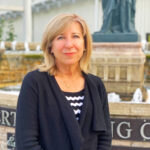 "First and foremost, I'd like to thank Chris Rufer for allowing me to be a part of this great company and for his continued guidance and generosity. I have worked alongside so many extraordinary colleagues during my 15 years with Morning Star who have inspired and encouraged me, and I will miss them all."
Becky Wahlberg became part of the Morning Star team on Valentine's Day nearly 16 years ago. A day that could not have been more fitting since she has managed to steal our hearts, colleagues and customers alike.
She has passionately dedicated her career to the food processing industry, starting as a seasonal worker in 1976 at Sun Garden Packing Company to retiring as a top domestic sales colleague for Morning Star.
Becky got her first glimpse of Morning Star and had her first interaction with Chris Rufer at an industry event in 1996. Reflecting on that evening, she remembers Chris introducing himself to her with a firm handshake and truly engaging personality. She didn't join the Morning Star team for almost a decade after that first meeting, but she told her, now husband, Mark that evening that, "I'm going to work for that company someday." Chris left a lasting impression on her and, after years of working alongside him and Morning Star, she truly feels he is the most generous and kind person. "He expects you to work hard but is also unrelentingly generous. He will do anything for you."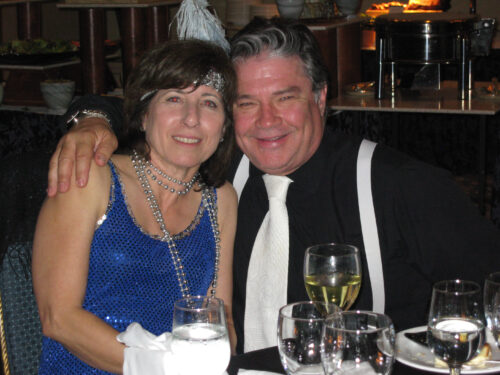 As a sales colleague with Morning Star, Becky met and got to know many new people and was able to provide a meaningful service for them. Many have become friends and great business partners. "I love the diversity of what you discover and come across. It's never black and white. Always go into a customer meeting with an open mind and see how it goes." She has truly enjoyed the personal interactions her job has brought to her over the years.
Reflecting, she recalls one sales trip that left a lasting impression on her. "Last year, in December (2019), I went to visit a few customers in Kentucky. Two other sales colleagues were with me, and after visiting one customer, we headed out to visit the next, which was about a four-hour drive. I was not overly excited about the drive until I found out what hotel we were going to stay in, the Dollywood Hotel and Amusement Park. Christmas decor covered every square inch of the hotel. It looked like a hallmark movie, which I love! After that trip, I kept saying this was the best trip ever over and over and over again to my colleagues, who probably got sick of hearing it. But I just loved it!"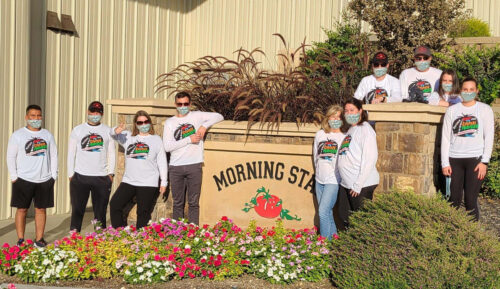 Becky has also enjoyed the many opportunities to support local and customer charities. She championed Morning Star's involvement in the Make-A-Wish Foundation. Participated in runs, chili cook-offs, and providing educational supplies to school children. Charity work brings joy to Becky. She volunteers at a local shelter and plans to become involved in many more volunteer and charity-focused events after she retires.
Looking to the future, Becky's plans for retirement are sweet and simple: take a moment to step back and appreciate life. Her wish is to spend much more time with her husband and visit family, including her four beautiful grandkids.
Best wishes and warm hugs, Becky!

Morning Star Newsletter now distributed electronically
As a reminder, Morning Star is now distributing our newsletters electronically using an email distribution vendor called Mailchimp. Your e-version will now include informative Morning Star videos and highlights. Depending on your company's firewall, these emails may initially be directed to you spam folder.