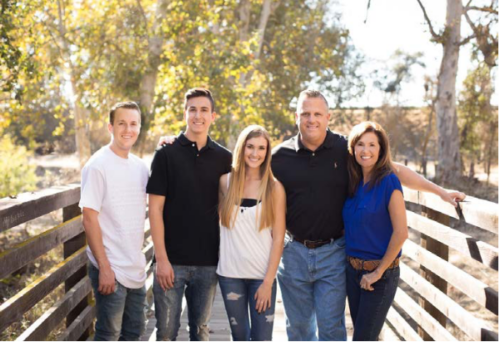 Rick Palmer is a new addition to the Morning Star colleague family, having just joined us last year. He originally met owner and founder Chris Rufer in 1995 when Rick was the Vice President of Operations for Authentic Specialty Foods and was looking for a co-packer.
Rick earned degrees from Biola University in Organizational Leadership, Chapman University in Food Science, and graduated from Azusa Pacific with his MBA. He also attended classes at Stanford, Cal Tech, and Talbot Seminary.
Rick's mission at Morning Star is to create and realize ultimate value across people, processes, technology, markets and products to optimize Return on Assets for the Morning Star enterprise, with a primary focus on the Liberty Packing Company, while satisfying all stakeholders in an admirably ethical manner through a commitment to excellence.
Rick is excited to be a part of Morning Star and hopes to help the organization reach even greater heights in the future. He believes Morning Star's Commitment to Excellence is paramount – and one of the distinguishing characteristics of the company.
Having worked for many established companies in the past, Rick explains that the most challenging aspect of working for a unique company like Morning Star is operating in an environment where you do not have the power to dictate to others – rather, you must rely on voluntary agreements. While it's an adjustment, and certainly different from the way
a lot of companies operate, Rick is quickly adapting to the self-managed environment.
Rick is very involved in his family and personal life as well. He and his wife, Christina, have three children, Jordan, Eden, and Cana. All three were homeschooled and his eldest, Jordan, is a music producer in Hollywood working with Sony while his other two children attend Fresno State.
In Rick's spare time, he likes to remain active. An avid outdoorsman, he enjoys hiking, skiing (water and snow), jet skiing, and working out. You'd be surprised to find out that he was once a professional bowler and even participated in a bodybuilding contest when he turned 50!

Morning Star Newsletter now distributed electronically
As a reminder, Morning Star is now distributing our newsletters electronically using an email distribution vendor called Mailchimp. Your e-version will now include informative Morning Star videos and highlights. Depending on your company's firewall, these emails may initially be directed to you spam folder.