Bioactive compounds found in tomatoes may support an EFSA and USDA health claim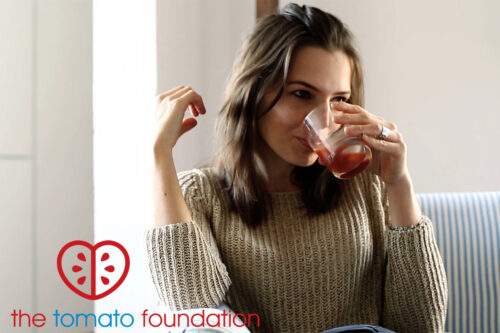 The Tomato Foundation, founded in 2012, "is an NGO whose primary aim is to initiate scientific research studies which provide credible, supportive evidence focused on key health effects of common plant-based ingredients." Founder and General Secretary David Sutherland oversees the Foundation.
In recent years, the Foundation launched The Health Claim Project to obtain an EFSA Health Claim for tomato paste and other traditional tomato products due to the high concentration of tomato phenols within them. A compound already known to contribute to improved blood health, especially blood flow. Potassium was also found in high concentration, adding additional support to this claim.
Companies connected to the tomato industry are funding the project. Since the very beginning, Morning Star has contributed over $120,000 USD, along with many product samples, and will continue to assist in moving the claim forward in the years to come.
If successful in obtaining an EFSA Health Claim, an FDA Structure/Function claim will automatically be usable in the US, and additional health claims may become accessible in other territories. This claim would bring enormous potential to US industrial and retail customers who will have opportunities to exploit the value of the health claim, from labeling, to POS, to generic storytelling, to growing their categories and the sector overall.
The ongoing research of the Tomato Foundation aims to provide a singular reference, which triggers consumer buying motivation for all tomato product categories in all market territories, backed by public health agency qualification. This will change the way consumers view humble tomato products as staples and commodities to superfood functional ingredients that match pharmaceutical efficacy.
The desire for natural alternatives to medicines has been on the rise in recent years, with market analysis projecting that the plant-based sector will grow by over 1,000% in the next five years. As early adopters, this community is hungry for compelling independent research.
Research results from the Tomato Foundation's recent tomato products samples study highlight additional nutritional values the industry can use to support market growth in the sector. The sample study included over 100 samples, each in triplicate, from all factory and consumer products categories. The purpose of the study was to establish the levels of bioactive compounds in the aqueous fraction of the tomato.
The Foundation based its work on a tomato-based nutritional supplement called FruitflowTM (a natural Aspirin alternative, sold in capsule form), which is a simple extract made from cold break tomato paste focused on blood health. Essentially a tomato product, FruitflowTM gained an EFSA health claim back in 2009. The Foundation's research aims to prove the same effect for standard servings of everyday tomato products, representing a historic outcome.
The next steps for the Foundation are to immediately begin collaboration with the sample study scientists to publish papers in peer-reviewed journals and prepare documents for industry partners explaining the usage parameters of these health claims related to labeling, POS, and communications.
For any questions regarding The Health Claim, please get in touch with David Sutherland at david@tomatofoundation.org or visit www.tomatofoundation.org.
###

Morning Star Newsletter now distributed electronically
As a reminder, Morning Star is now distributing our newsletters electronically using an email distribution vendor called Mailchimp. Your e-version will now include informative Morning Star videos and highlights. Depending on your company's firewall, these emails may initially be directed to you spam folder.