Vertical integration aids in the preparation
Since the end of the 2015 season, Morning Star Colleagues have worked hard preparing for what challenges 2016 has in store for us. Other than standard factory repairs and maintenance, our Colleagues are deeply involved in decisions at each stage of the production process.
The beginning of the 2016 season starts with the greenhouse, where we evaluate how many seedlings will be needed for the upcoming season. We supply the majority of the plants our growers require and the majority of those come from our greenhouses.
From the greenhouses, our Cal Sun Grower Services takes over and transplants the young tomatoes into the field. Using large transplanters, we transfer the seedlings from their trays into the prepared fields. With a mix of automatic and manual transplanters, we are constantly looking at new technology to improve the speed and reliability of the transplanting process.
Having a feel for the plants and the fields so early on in the season helps us plan efficiently for our harvesting and trucking needs down the road when the tomatoes are ready to be picked.
Morning Star's unique position in the industry is partially due to our involvement in each step of the process – from the greenhouse to the factory, we strive to ensure quality by having a stake in each stage of the tomato's development.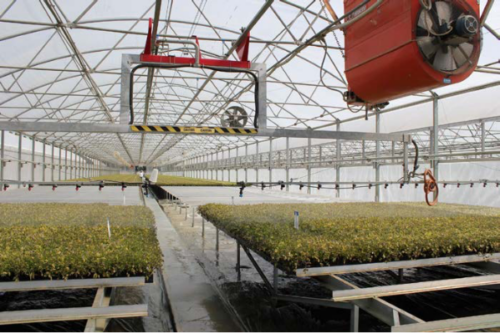 Seedlings take about 40-50 days to mature and be ready for harvest. During this time, our farming partners work hard to maintain the health of the plants in their respective fields. Using drip irrigation, tomato crops are actually one of the most water-efficient crops in California. Given that water has become an increasingly important issue in the state, Morning Star is constantly learning how to better use scarce resources.
At this time, our Colleagues are now in the final stages of preparing for the season. Harvesting is scheduled to begin in the coming weeks and will kick off another exciting season in the tomato industry.
Our harvesting Colleagues will be busy deploying our over 70 harvesters to fields as far north as Glenn County and as far south as Kern County. Our trucking Colleagues are also organized to be ready to deliver the harvested tomatoes to the factories. Timing is everything once the season starts and we are happy to have an exceptional feel for each step of the process leading up to the production at the factories.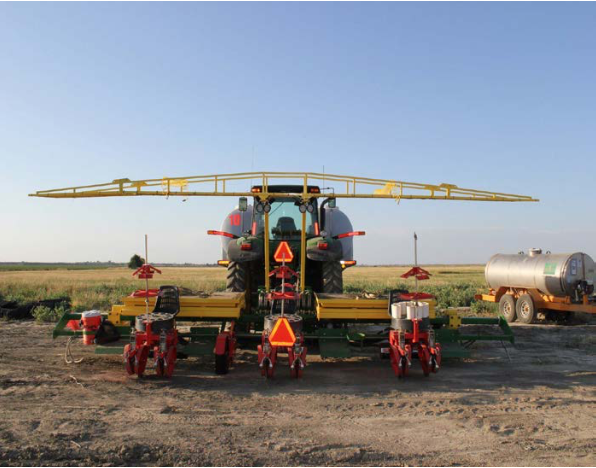 Morning Star Newsletter now distributed electronically
As a reminder, Morning Star is now distributing our newsletters electronically using an email distribution vendor called Mailchimp. Your e-version will now include informative Morning Star videos and highlights. Depending on your company's firewall, these emails may initially be directed to you spam folder.