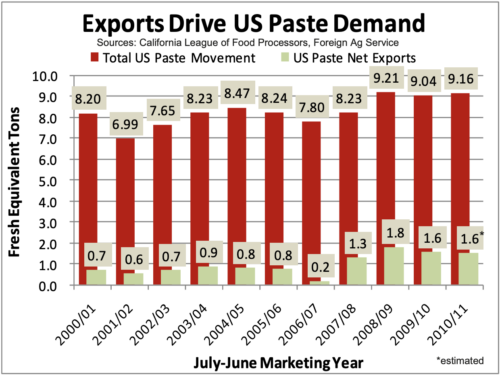 In the United States, many sales of bulk tomato paste are done under cost‐based contracts. Those costs have gone up because the price of raw tomatoes increased $3 over last year to $68 per ton. (Please see our April 2011 Newsletter for additional details.)
Tomatoes make up 53% of the cost to make bulk tomato paste. The $3 increase in the price of tomatoes inflates the 2011 production cost one cent per pound above last year.
Expanding Global Market
Most packers agreed to pay the higher price for tomatoes because demand for US tomato paste is growing. Three factors are fueling this expansion — growing tomato paste demand globally, favorable exchange rates created by a weak dollar, and phased‐out subsidy programs in Europe.
As Tomato News showed in the graphs below, global tomato paste trade has risen steadily in the last six years. And the main players in the export market have shuffled around since 2001. China has surpassed Italy as the world's leading exporter, while the United States became the third biggest exporter of tomato paste.
From 2007‐2009, on average 12% of US tomatoes were consumed outside of the US, more than double the average percent from 2004‐2006 when only 5% of US tomato production was exported.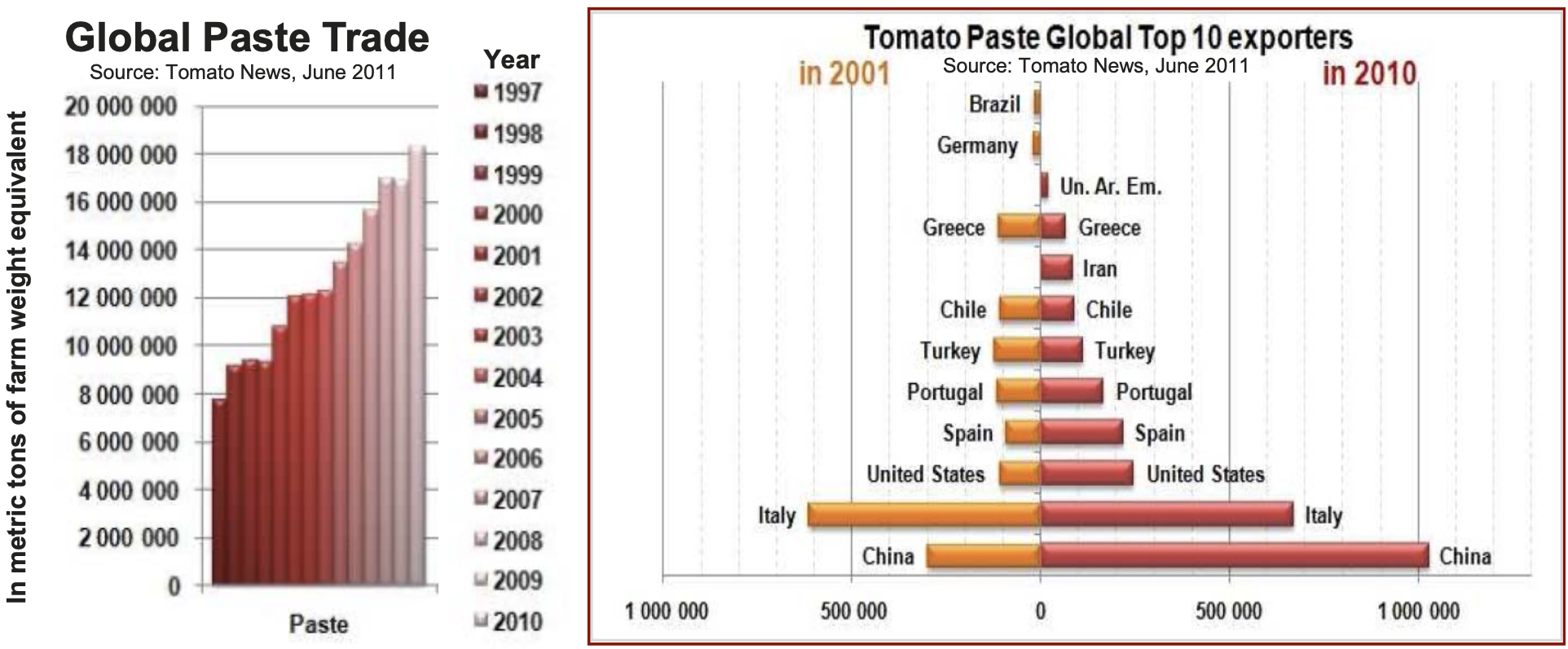 Morning Star Newsletter now distributed electronically
As a reminder, Morning Star is now distributing our newsletters electronically using an email distribution vendor called Mailchimp. Your e-version will now include informative Morning Star videos and highlights. Depending on your company's firewall, these emails may initially be directed to you spam folder.