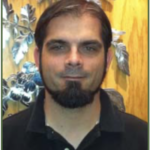 With 10 years of customer service experience in multiple industries, Brandon Taylor brought his skills to Morning Star in March 2009. Beginning in Customer Service, he transitioned to Los Banos for sales and business development in the 2011 pack season.
Brandon has lived his whole life in California.  After high school, Brandon joined the Marine Corps, thinking he would see the world, but ended up spending four years stationed in the California desert base near Twentynine Palms. Brandon is married with an 11 year old son, 6 year old daughter and 5 month old daughter. To keep calm, Brandon is a drummer in a metal band.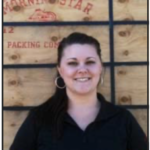 Based in the Williams factory, Emily Jackson works with Brandon Taylor and Robert Young in new business development and prospecting. She joined Morning Star in July 2011 after earning a BS in Agricultural Business and a Minor in Animal Science from California State University, Chico. Emily grew up in Bakersfield but currently lives in Woodland.
Emily volunteers for the Yolo County Young Farmers and Ranchers organization which promotes agriculture through education and raising scholarship funds. She enjoys football and baseball season, and anything outdoors. Emily recently learned how to fly fish. She says, "I hope to fly fish more. I find it calming and one of the most relaxing things I have ever done."

Morning Star Newsletter now distributed electronically
As a reminder, Morning Star is now distributing our newsletters electronically using an email distribution vendor called Mailchimp. Your e-version will now include informative Morning Star videos and highlights. Depending on your company's firewall, these emails may initially be directed to you spam folder.