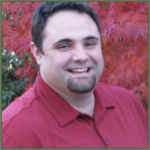 After receiving his MBA from St. Mary's College in 2007, Nick Kastle joined the Morning Star team. Hired to do marketing, Nick has found that it does not mean blanketing the market place with impersonal, high‐impact graphics but rather on strengthening the individual relationships Morning Star has with its customers.
For Morning Star, relationships are our focus because we interact with such a small community of customers and pack product specifically for them. Morning Star only works with about 180‐200 customers, which we estimate is no more than one‐third of the market.
Morning Star strives to maintain a high success rate with its customers. Nick helps our sales and customer service teams enhance the customers' experience with Morning Star by streamlining and improving processes inside the company. Additionally, Nick is working to intro‐ duce specialty items, like product extenders and sun-dried tomatoes, to Morning Star's product list.
Since moving from Colorado in 2000, Nick has worked in the food distribution industry. He began as a temporary receptionist for VISTAR Foods in Livermore and moved through various positions including inventory, operations, and procurement departments, eventually becoming a specialty buyer.
In 2003, he moved to grocery retail distributor C&S Wholesale as a branded and private label buyer for the West Coast and Hawaii, then became a category/brand manager. Nick lives in Sacramento with his wife, Jo‐ anna, and their dog, Shadow.

Morning Star Newsletter now distributed electronically
As a reminder, Morning Star is now distributing our newsletters electronically using an email distribution vendor called Mailchimp. Your e-version will now include informative Morning Star videos and highlights. Depending on your company's firewall, these emails may initially be directed to you spam folder.