At Morning Star, we strive to lead our industry. To us, being the industry leader is not about the size of the company or its age. Leadership means that you innovate, challenge what is considered standard, and drive your industry forward. You question everything, looking for ways to improve and to gain efficiencies.
As industry leader, Morning Star delivers results to the product's quality and savings to our customer's bottom line.
Our active view of leadership has taken us outside the factories and beyond the tomato hauling we've done since 1970. We've gotten into the fields and become partners with our growers. We help them transplant in the spring and harvest in the summer.
It began in 1995, when Morning Star was building Williams, its second factory, from the ground up. While most of California's tomatoes are grown in the south, the large Williams factory is the most northern tomato facility in the state.
Morning Star needed to encourage more growers to plant tomatoes up north. Contract harvesting would eliminate a potential start up cost for new growers while allowing Morning Star better coordination over the flow of tomatoes into the factory.
In 1995, California Sun Harvesting was born with Peter Lomanto and Cameron Tattam starting up the operations. By 1999, Cal Sun was harvesting all the tomatoes processed by the Williams factory.
In 2000, Peter moved south to start Lucero Farms as a harvesting and farming division for Morning Star's southern operations. This season, Lucero Farms will harvest 96% of the crop for Morning Star's two southern factories.
In 2004, Lucero Farms began doing transplanting as increasing seed prices made transplants a more affordable option for growers than direct seeding. We now transplant in both the north and south and are designing an automated transplanter to save on labor costs.
Our "in-field" operations are so successful that we harvest and transplant for farmers who are growing for other processors.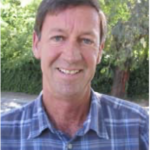 CAMERON TATTAM—California Sun
An Australian native, Cameron came to the United States for an agricultural exchange program in Minnesota. Finding the Midwest winters a bit too snowy, he moved to California and began working for a tomato grower and then FMC. In 1995, he helped start the California Sun harvesting operations for Morning Star.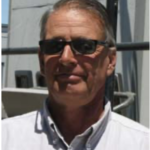 PETER LOMANTO—Lucero Farms
Peter grew up in Hollister, just down the road from Los Banos. He helped start up Cal Sun Harvesting in 1995 then moved south in 2000 to start up Lucero Farm's harvesting operation. The company operates 40 harvesters and picks most of the tomatoes for the Los Banos and Santa Nella Morning Star factories.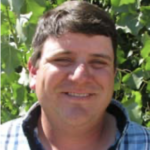 JONATHAN GOBEL—California Sun Harvesting
Jonathan came on board for Cal Sun's second season in 1996. But he also works on his family's cattle and rice farm in Maxwell. Jonathan built a prototype pull- behind harvester which was tested last year. An outside company was contracted to build several more during the off-season. For 2010, these stripped-down, relatively cheap harvesters are surpassing the through-put of their larger, traditional counterparts.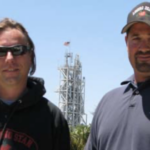 ROBBY FORCE AND DAN RAMOS—Lucero Farms
Robby began scheduling harvesters for Lucero Farms in the summer of 2003. This year he worked with a programmer to create TomatoStar, which tracks equipment, yard inventory, and dispatching for the harvesting and trucking operations. Dan came from his family farm in Los Banos in 2005 to help Lucero Farms with transplanting and farming operations.

Morning Star Newsletter now distributed electronically
As a reminder, Morning Star is now distributing our newsletters electronically using an email distribution vendor called Mailchimp. Your e-version will now include informative Morning Star videos and highlights. Depending on your company's firewall, these emails may initially be directed to you spam folder.