Meet Nick Clay – Colleague of The Morning Star Company since 2010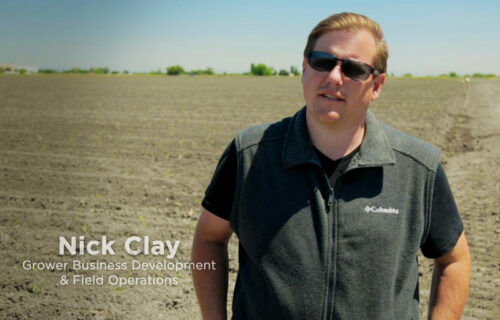 In 2010 Nick Clay joined the Morning Star family full-time after working off and on since he graduated high school. He is one of many legacy colleagues now working at Morning Star. His father David was part of the team that built the Williams facility in 1995. Nick's quiet ambition has taken him from random factory jobs to his current focus on seed sales and tomato variety trials. You may have even seen him as a speaker in our Cal Sun Transplanting video that was released a few years ago.
We asked Nick a selection of questions and here is what he had to say:
What is your Mission Statement:
Develop and coordinate a program that will identify and evaluate current commercial and experimental tomato varieties that will produce meaningful data and build relationships with seed companies to develop mutually beneficial partnerships. Build and maintain professional relationships with tomato growers to facilitate effective tomato acquisition.
How did you first learn about Morning Star?
Many years ago my dad, David Clay, worked at Harter Tomato Products, which Chris Rufer operated in Yuba City. Then in 1995 he went to work building and operating Morning Star's Williams facility.
Before working at Morning Star, what was the most unusual or interesting job you've ever had?
I was a sales associate at Radio Shack for a time during school, I think I may have sold one of the last VCRs on the planet.
What are 3 words to describe Morning Star?
Integrity, Unique, Rewarding
What drew you to Morning Star originally?
The self-management culture. I always thought it was freeing to work in a place where you answered to yourself and your coworkers. It makes for an interesting experience.
What do you find most challenging at Morning Star?
Dealing with conflict between colleagues is quite challenging at Morning Star. I see that with a lot of people here. People don't like to have hard discussions with others. The Mission Focused self-management philosophy we follow expects us to communicate directly with our colleagues.
What is on your wish list for the next 10 years?
Direct seed sales with every supplier, start a family, and beat my brother-in-law at a game of golf.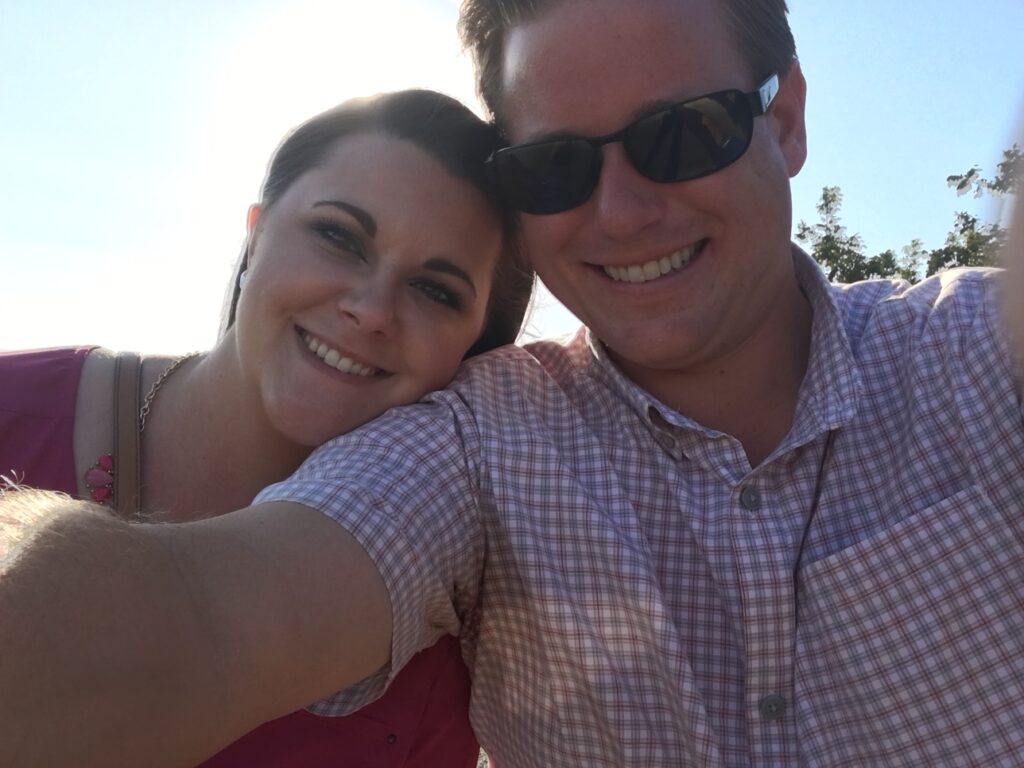 Tell me about your family.
My mom, Debbie, spent years running an in-home daycare and is now retired. My dad, David, was an evaporation operator at the Williams facility from 1995 – 2015. My sister has two beautiful kids (Luke and Lainey) with her husband Brad, who works in water management.
I married my wife, Emily, in 2013. We live in Esparto with a trio of dogs; two border collies and a corgi.
Tell me about your previous work experience.
I've spent my adult professional life with Morning Star, from odd jobs at the Williams facility, to working in our Business Development department, to now working with seed companies and tomato variety trialing.
People would be surprised if they knew________ about you.
I love to cook. I've smoked turkey, made risotto, pizza, anything really. After high school I almost went to cooking school to become a chef but decided a more stable job would be best and majored in engineering.
What do you like to do in your spare time?
Camp, fly-fish, and those "honey do's" for my wife.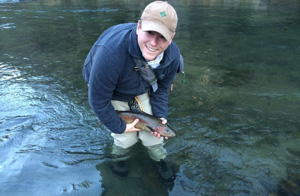 What is your favorite book(s)?
Any fantastical fiction really. At the Mountains of Madness must be my all-time favorite. It's one of the only things I've read multiple times. Lately I've been reading a couple of novels by Brom. Lost Gods was quite good.
What's on your bucket list?
Fly-fish across New Zealand.
###

Morning Star Newsletter now distributed electronically
As a reminder, Morning Star is now distributing our newsletters electronically using an email distribution vendor called Mailchimp. Your e-version will now include informative Morning Star videos and highlights. Depending on your company's firewall, these emails may initially be directed to you spam folder.