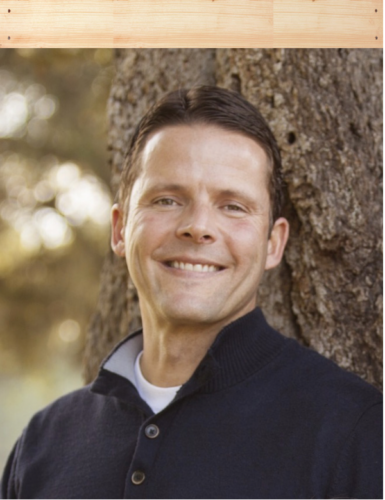 Lawrence was first introduced to Morning Star while working with Growers Transplanting, Inc (GTI). His mission at Morning Star is to efficiently provide tomatoes to Morning Star's processing facilities through Cal Sun's logistics, transplanting and harvesting operations in an environmentally and ethically responsible manner.
Lawrence lives in Salinas, CA with his wife, Lindsey, and their three children, Simon (age 13), Sophie (age 11), and Grace (age 9).
Before working at Morning Star, what was the most unusual or interesting job you've ever had?
The most interesting job that I've ever engaged with is, and remains, becoming a parent.
What are 3 words to describe Morning Star?
Excellence; commitment; trust.
What drew you to Morning Star originally?
The colleagues, the passion, the loyalty, and commitment to excellence.
What is on your wish list for the next 10 years?
To continue to grow as an individual from an emotional, intellectual, and spiritual standpoint. To collaborate with a group of colleagues with a passion for excellence and contribution to the enterprise, industry, and society. To put an end to world hunger, and starvation.
Tell me about your background (college, previous work experience)
Born and raised in Dakar, Senegal; I traveled and lived in New York, NY; Houston, TX; Brussels and Antwerp, Belgium; Nice, France; and finally, Salinas, CA. I learned to speak and write Dutch and French at a very young age and was fortunate to be raised in a multi-cultural environment.
I attended and graduated from Cal Poly (SLO), where I received a BS in Agri- business and an MS in Industrial Eng.
My first job out of college was with Amy's Kitchen, Santa Rosa, where I participated in a Supply Chain Management function. My wife Lindsey and I became pregnant with our first child and decided to move back to the Salinas Valley, where I was offered an employment opportunity with Tanimura & Antle, a Grower Shipper of fresh-cut vegetables, in a Supply Chain and Procurement role.
Several years later, I worked as General Manager, and later COO of American Cooling, a company specializing in
the design, engineering, construction of commercial cooling facilities (cold storage facilities) across the USA and MX; as well as the management and coordination of all labor, equipment, and systems involved with the pre- cooling, storage, and distribution of our Grower partners vegetables and berries.
Eight years later, I joined Growers Transplanting as COO and later President, and it was now that I was first introduced to Morning Star. Three years later, I joined the DOLE Berry International Co. with responsibility for the global production and supply of the four-berry patch to domestic and foreign markets. I joined the Morning Star Co. in January 2017 with the mission of advancing and improving upon all Ag Supply Chain activities.
People would be surprised if they knew ________________ about you.
I have a passion for learning new languages. I intend on learning Mandarin with my daughter Grace.
What do you like to do in your spare time?
I enjoy spending time with my wife and children, and supporting them in their academic, sports, and extracurricular activities.
What is your favorite movie and book?
Favorite movie: The Game, by David Fincher, Director.
Favorite book: The Intelligent Investor, by Ben Graham.
What's on your bucket list?
Continued happiness and intellectual growth, as well as a strong sense of contribution and achievement; mental, physical, spiritual, and financial health.

Morning Star Newsletter now distributed electronically
As a reminder, Morning Star is now distributing our newsletters electronically using an email distribution vendor called Mailchimp. Your e-version will now include informative Morning Star videos and highlights. Depending on your company's firewall, these emails may initially be directed to you spam folder.