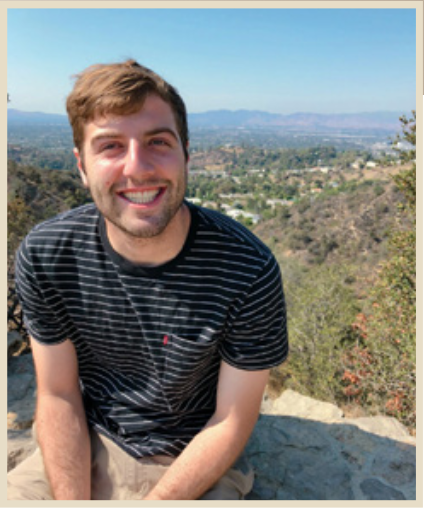 How did you first learn about Morning Star?
I was searching for economist roles on various job boards after completing graduate school and stumbled upon The Morning Star Company.  I was intrigued by the position summary, so I researched the company's website and submitted an application after thinking it would be an interesting place to work.
Before working at Morning Star, what was the most unusual or interesting job you've ever had?
I was a math and economics teacher at a rehabilitation high school for students with behavior and/or mental health issues.
What are 3 words to describe Morning Star?
Tomatoes, Self-Management, and Authenticity.
What drew you to Morning Star originally?
The position. Working as an economist has been a career goal of mine and being able to do that with the world's largest tomato processor seemed like an excellent opportunity. Every day I learn something new and I am constantly intellectually challenged.
What do you find most challenging at Morning Star?
When I first began, the biggest challenge was understanding self-management because it was a new concept to me. Various colleagues helped me understand what it means and how to apply it to build a career with the company.
What is on your wish list for the next 10 years?
Continue learning as much as possible about the tomato processing industry and building my personal skillset to be more effective in my role.
Tell me about your family.
My parents live in Livermore, CA and I have an older sister, Sarah, who is an Occupational Therapist in San Jose and a twin brother, Aron, who is the Aquatics Supervisor for the City of Rohnert Park. My brother recently got engaged to his fiancé, Kenzie, who is an English teacher at Windsor High School.
Tell me about your background.
I grew up in the East Bay Area and completed my bachelor's and master's degrees in economics at Long Beach State. I worked as a math and economics teacher at a high school during graduate school and as an economics lecturer at Saddleback College after completing my master's degree. I played water polo in junior college and love watching baseball.
I also have a passion for baseball analytics and this interest growing up drove me to study economics.
People would be surprised if they knew ________________ about you.
I have an identical twin brother. Yes, we do look a lot alike.
What do you like to do in your spare time?
I like working out, swimming, reading, and hanging out with friends or family.
What's your favorite book(s)?
My favorite book is Moneyball by Michael Lewis and I'm a big Star Wars fan.
What's on your bucket list?
I want to complete a triathlon.

Morning Star Newsletter now distributed electronically
As a reminder, Morning Star is now distributing our newsletters electronically using an email distribution vendor called Mailchimp. Your e-version will now include informative Morning Star videos and highlights. Depending on your company's firewall, these emails may initially be directed to you spam folder.