Meet Angela Krueger – Colleague of The Morning Star Packing Company since 2019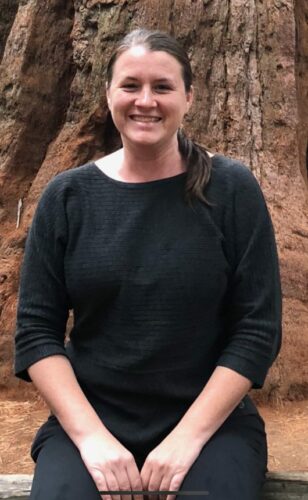 Angela joined the Morning Star family in the spring of 2019 and didn't waste time settling in as one of our domestic industrial sales colleagues. She brought over 20 years of experience in the food industry and has been instrumental in several internal projects over the past few years. Her driven and persistent nature is a natural fit with our company culture. She hit the ground running and hasn't looked back since.
If you ever have the pleasure of talking with her, listen carefully and you'll catch a hint of her Wisconsin accent. Her bright and cheery demeanor pulls you in instantly, and you soon find yourself in an engaging and joyful conversation. If you play golf, you will immediately find common ground. Angela is an enormous golf enthusiast and a bit competitive, which adds to her charm.
Here is a peak into some of the things that have contributed to making Angela the amazing woman she is today:
Personal Commercial Mission Statement:
Be a trusted adviser for tomato ingredients for current and target customers with a focus on vetting prospects in order to secure new business while minimizing broker utilization.

How did you first learn about Morning Star?
Morning Star was a customer of mine at my previous job. Fortunately, when circumstances changed with my previous company, Morning Star welcomed me with open arms to join their team. I am incredibly grateful.
Before working at Morning Star, what was the most unusual or interesting job you've ever had?
I was part of a non-profit program for Goodwill Industries that provided job training and work history for those that needed assistance in our community through a café environment. Incredibly challenging and equally rewarding.
What are 3 words to describe Morning Star?
Innovative. Transparent. Driven.
What drew you to Morning Star originally?
Morning Star's self-management culture is something that is in my guts, having had my own business for 18 years. I relied heavily on my employees to help grow and improve our business. I truly valued their feedback and input and know we would not have been as successful without them. Morning Star offers the same opportunity for their colleagues.
What do you find most challenging at Morning Star?
The most challenging thing about working here is navigating through tough industry circumstances with our customers, knowing that I could impact their business success. It is a lot of responsibility, and I have empathy, especially for the smaller customers having been in their position myself.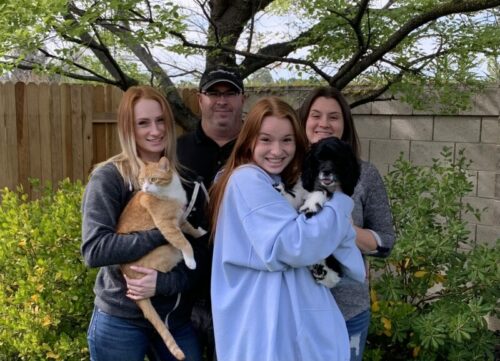 What is on your wish list for the next 10 years?
I am at the point in my life where I just want to have purpose in everything I do and focus on the health and happiness of myself, my family and loved ones. My children are almost grown and out of the house and I am feeling a sense of contentment entering my life.
Tell me about your family.
My husband, Roy, and I celebrated 25 years together earlier this year, an incredible milestone in our relationship. We have two daughters, 16 & 21, both redheads, that challenge and amaze us every day with the women they are becoming. We also have a cat (Tanner) who is 7, and the newest addition is Delilah (Lyla), our cocker spaniel who will be 2 in November.
Tell me about your previous work experience.
I have always been in the food industry since my working career started in high school. I've worked in fast food, was a restaurant server, owned my own coffee shop/roastery, a non-profit café, wine bar consultant, and eventually customer service in the food packaging industry, which brought me to California from Wisconsin 6 years ago. Being a part of the ingredient side of the food industry is just another part of the food supply chain that I can contribute to.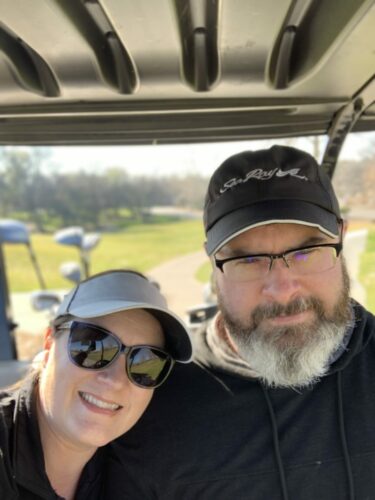 People would be surprised if they knew________ about you.
People would be surprised if they knew how I grew up. Living in rural Wisconsin for most of my life has had a major impact on who I am today. From getting my first gun at ten years old to riding dirt bikes and hunting in the woods behind our house. We had very little growing up, and I was taught to be thankful and make the best of what you had.
What do you like to do in your spare time?
I have always played some sort of sport since I was about 5 years old, including baseball, softball, volleyball, bowling, and most recently golf (which I am completely obsessed with). My husband and I typically try to get out every weekend, which allows us to spend quality time together doing something we both love.
What's on your bucket list?
I would love to travel outside of the United States. England, New Zealand, South America, and Europe are some of the top places I hope to visit. I am fascinated by other cultures and economies and would like to experience them firsthand as much as possible.
###

Morning Star Newsletter now distributed electronically
As a reminder, Morning Star is now distributing our newsletters electronically using an email distribution vendor called Mailchimp. Your e-version will now include informative Morning Star videos and highlights. Depending on your company's firewall, these emails may initially be directed to you spam folder.