Promising solutions surface for State water challenges
On the horizon are two proposed projects that have the potential to improve California's water supply. The first is the building of Sites Reservoir, proposed for the west side of the Sacramento Valley, spanning Glenn and Colusa Counties. Second is the Delta Conveyance Project, which proposes a fresh strategy for moving water supplies across the Sacramento-San Joaquin Delta.
The Sites Reservoir would not rely on snowmelt, instead capturing winter runoff from uncontrolled streams below existing Sacramento Valley reservoirs. With climate change patterns that are producing less snow and heavier rainfall, this reservoir would offer the benefit of capturing runoff from these extreme events.
Unlike past reservoir projects built by damming across natural flowing rivers to retain water, Sites Reservoir will in no way dam or impede any river or streambed but will actually provide dramatic benefits to the ecosystem. Runoff from streams would be stored in the new reservoir, then moved to support groundwater recharge projects and aid in groundwater sustainability. Utilizing stored water from Sites Reservoir for agriculture and Delta water quality improvement would also preserve cold water pools in Shasta and Oroville, aiding the late summer and fall salmon run.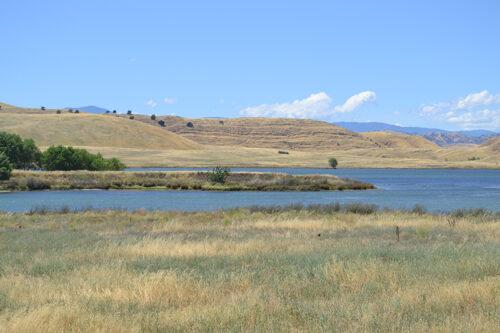 Operating in conjunction with other California reservoirs, Sites Reservoir proposes to substantially increase water supply flexibility, reliability, and resiliency in drier years. In fact, Sites Reservoir would increase Northern California's water storage capacity by up to 15 percent. This would support statewide operations of both the State Water Project and the Central Valley Project.
As its name suggests, the Delta Conveyance Project proposes to focus on a more efficient and sustainable means of transferring water across the Sacramento-San Joaquin Delta. Its route would run to the east of the Delta, rather than going through the heart of it, largely following major roads like I-5, to reduce major construction activities in rural landscapes.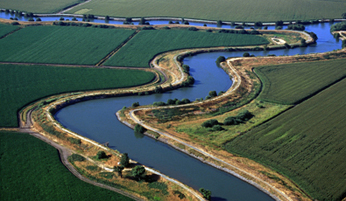 Traditional intakes would be modified in the project to minimize visual and audible impacts on the surrounding ecosystem, utilizing a single tunnel and eliminating a forebay that runs about half the length of the existing route to preserve hundreds of acres of Delta farmland. Underground lines would provide the primary power source, with minimal use of existing external power poles, decreasing the collision threat to many birds traveling along the Pacific Flyway that make the Delta their home for part of the year. And finally, to reduce impact on the estuary's natural flow pattern, operational improvements propose that the two new intakes in the Northern Delta would only be used when the same water could not be captured with the existing system during winter and spring.
Both projects are pending final decisions, but the upcoming release of Draft Environmental Impact Reports will create an opportunity for public comment and provide the projects with new perspectives.
Sources: Sites Reservoir Authority and California Dept. of Water Resources
###

Morning Star Newsletter now distributed electronically
As a reminder, Morning Star is now distributing our newsletters electronically using an email distribution vendor called Mailchimp. Your e-version will now include informative Morning Star videos and highlights. Depending on your company's firewall, these emails may initially be directed to you spam folder.