Record-setting tonnage expected by California growers this summer.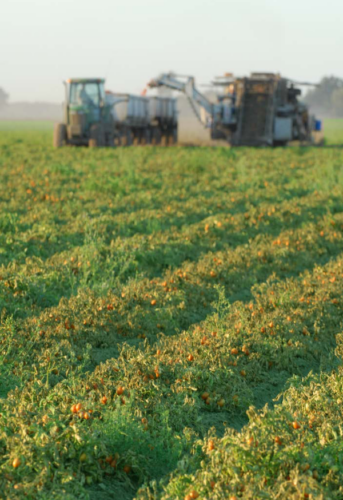 Despite concerns over drought and disease, California growers expect a record-breaking crop of processing tomatoes this summer. Processors contracted for 14.3 million tons in 2015, up 2.1% from last year's volume, according to the May 28 release of the California Processing Tomato Report. The 2014 season was the only other summer California produced at least 14 million tons.
After four dry winters, the drought in California concerns both growers and processors. This year's below-average rainfall and low snow-pack have left reservoirs under-supplied to deliver water through the summer. The State Water Project announced that agricultural users will get 20% of their water allocation, while the federal Central Valley Project announced a 0% allocation.
Agricultural users have found alternative means to access water, but it's usually more expensive. When the drought began, growers invested in wells and pumps to bring up groundwater. Additionally, the State Water Board announced that a group of growers in the Delta voluntarily offered 25% of their rights to water from June- September. The growers want to help alleviate issues with the drought and prevent potential curtailment of their water during the growing season.
Besides drought, tomato growers are concerned about Curly Top virus. The state-run Curly Top defense program announced that it contained a potential outbreak of the virus. The program sprayed over 100,000 acres to kill the Beet Leafhopper, the insect that spreads deadly Curly Top virus to tomatoes.
Officials found an abnormally high Leafhopper population this winter due to December rains followed by dry months that provided an ideal foliage home for the tiny insect. Learning from its experience in 2013 when the virus significantly reduced yields, the program sprayed aggressively and early in 2015.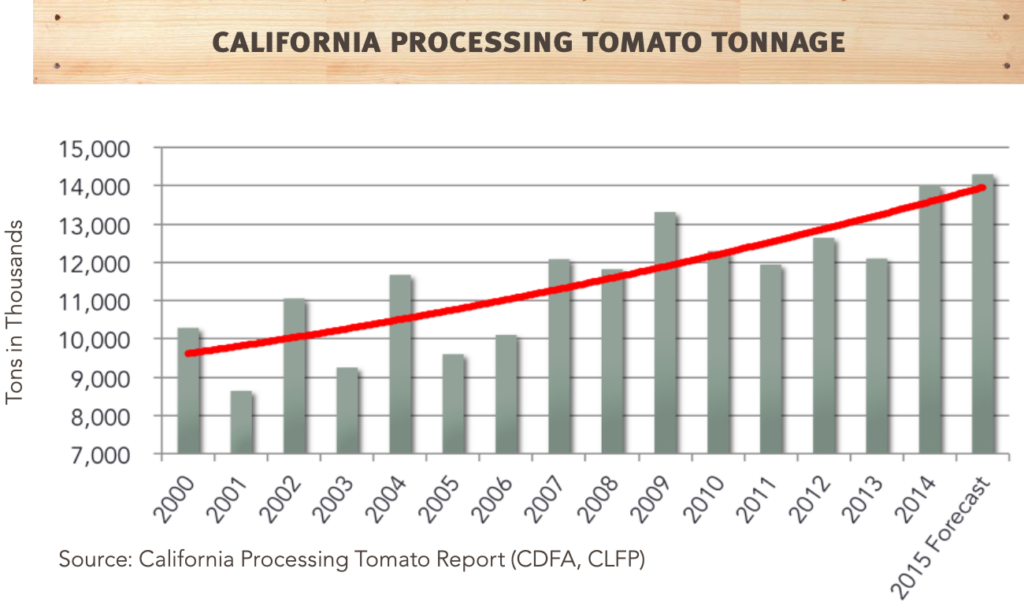 Morning Star Newsletter now distributed electronically
As a reminder, Morning Star is now distributing our newsletters electronically using an email distribution vendor called Mailchimp. Your e-version will now include informative Morning Star videos and highlights. Depending on your company's firewall, these emails may initially be directed to you spam folder.