Promising Yields and Future Plans for California Processing Tomatoes
Morning Star colleague Aaron Giampietro is back with another TOMATO BITES by Morning Star update. As the 2023 tomato processing season kicks off, we're thrilled to share promising news about initial yields and target specifications. Moving forward into the season and strategizing for 2024 and beyond, Morning Star's key areas of focus include analyzing summer and fall weather patterns, consumer consumption trends and the cultivation of new tomato acreage. We invite you to share this update and reach out to a Morning Star colleague for any queries you may have.
Have you ever wondered what a planning year looks like for a processing tomato? Believe it or not, the moment we start harvesting, we begin planning for the following season.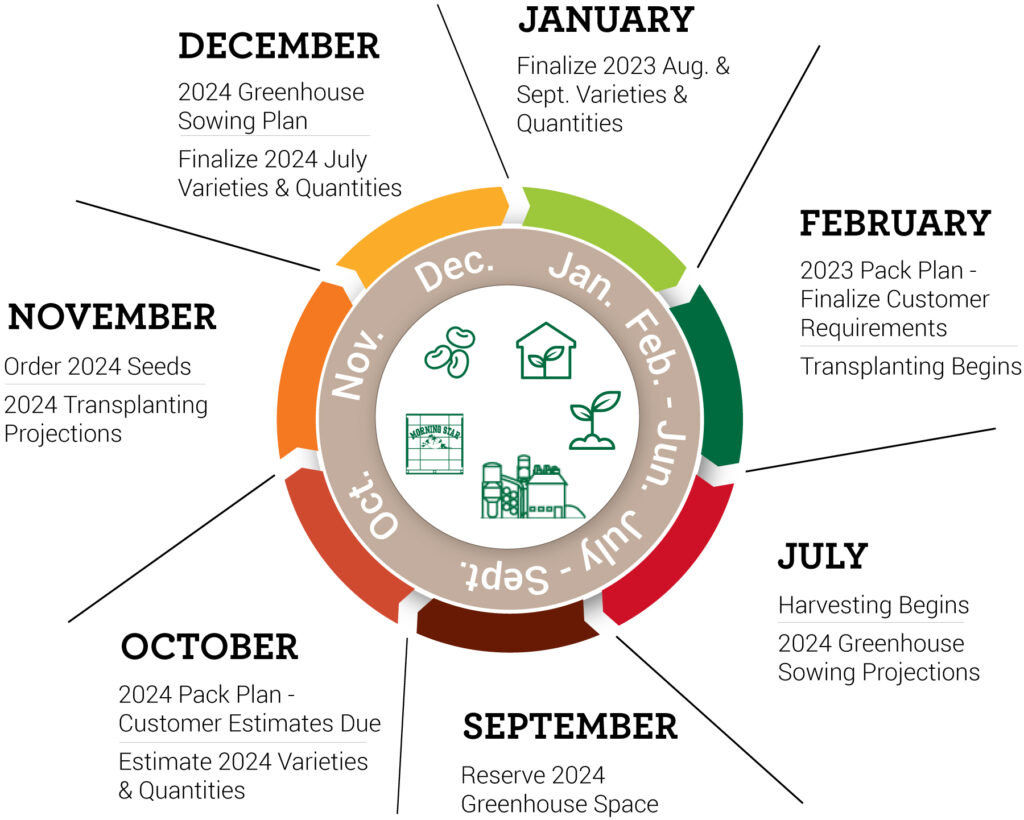 ###

Morning Star Newsletter now distributed electronically
As a reminder, Morning Star is now distributing our newsletters electronically using an email distribution vendor called Mailchimp. Your e-version will now include informative Morning Star videos and highlights. Depending on your company's firewall, these emails may initially be directed to you spam folder.