Colleagues work together to move a classic
Before the 2019 season began, Morning Star Colleagues undertook a project to resettle a 1922 Ford Model T from the Sacramento Valley Museum, where it had been on loan, to our Northern California equipment facility. Big thanks to Trevor Breckenridge, Joe Dillard, Christian Orozco, and Brian Hagle for their efforts to bring this classic home!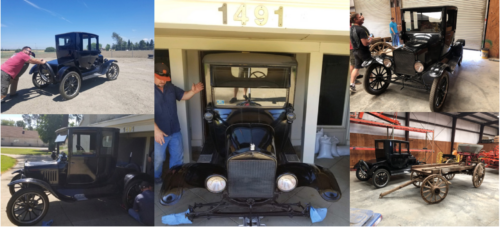 Morning Star Newsletter now distributed electronically
As a reminder, Morning Star is now distributing our newsletters electronically using an email distribution vendor called Mailchimp. Your e-version will now include informative Morning Star videos and highlights. Depending on your company's firewall, these emails may initially be directed to you spam folder.